Amanda Rethus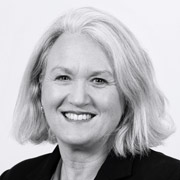 Amanda Rethus as the proprietor of GatewayInvest has a breadth of experience understanding of investments, understanding risk, understanding client needs and in working with Advisers and their business models.
Over the past 16 years Amanda has been a Director and Co-Founder (with Edwina Best) of Gateway Financial Marketing (GFM). GFM represented funds to the Australian market including retail gatekeepers, superannuation funds, asset consultants, research houses, platforms, boutique advisory firms and family offices. GFM consulted on  market strategy, product development, market research, and development of marketing materials for a wide variety of investment management firms. GFM has also worked closely with financial Advisory firms and through this developed a thorough understanding of their objectives.
Prior to this Amanda as a Divisional Director at Macquarie, and earlier at JB Were, managed investment portfolios at times managing in excess of $2 Billion in funds under management. She was varyingly responsible for the management of Australian Equities, Cash, Fixed Interest and Property Securities Trusts. Amanda was on the Asset allocation Committee at Macquarie Investment Management which set strategic asset allocation and strategy development for diversified funds. Amanda has served on the AIMA Education Committee, is on the Advisory Board of Hamilton Wealth Management, and Chairs the HWM Investment Committee.
Amanda has a Bachelor of Science with Honours from Melbourne University and a Diploma in Financial Markets from FINSIA.